How to Enjoy
Farmed crucian carp which grow by high-quality feeds have mild tastes and special flavors like natural crucian carp without bad smell, and so you will be easy to eat them. We can supply stable high-quality products owing to improvement of manufacturing technology and quality control and also make various flavors of Funazushi by adjusting the fermentation condition. We can tell you how to enjoy Funazushi. If you want to know the details, please contact us.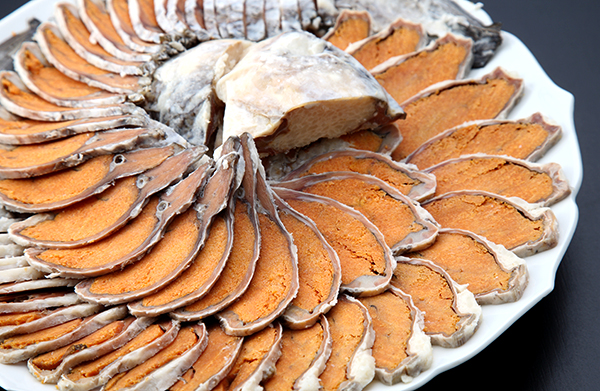 ① Sliced Funazushi
You get rid of rice that was attached to Funazushi, sliced them thinly (3~5cm) and then you eat the slices. You will enjoy rich aroma and delicious flavor. The more you chew them many times, the more strongly you are surprised at the sophisticated flavors.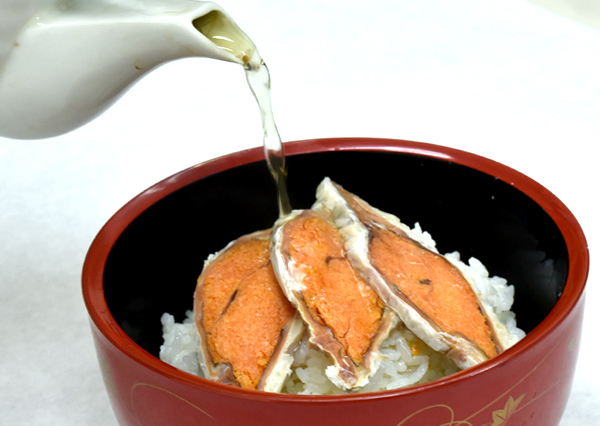 ② Ochazuke (With in Rice and Japanese Tea)
You put 2 or 3 slices of Funazushi on top of the rice and pour the brown rice tea to them. After a short time, the flavor of Funazushi seeps into the tea and special rich aroma generates. If you taste them, you can enjoy elegant acidity and sophisticated flavor. When you are in bad condition, we recommend Ochazuke of Funazushi strongly.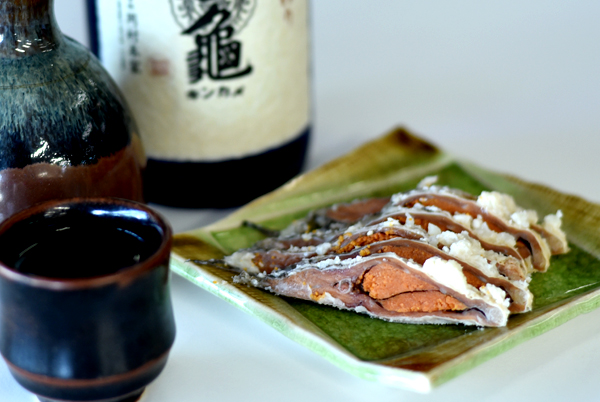 ③ With Japanese Sake
Many people have enjoyed Funazushi with Sake from long ago because both have good chemistry as products of fermented rice. These days, many customers try to enjoy Funazushi with Japanese local Sake in Shiga Prefecture. Our products which made from local rice in Shiga Prefecture are good with local Sake. If you love Japanese Sake, we recommend local Sake in Shiga Prefecture.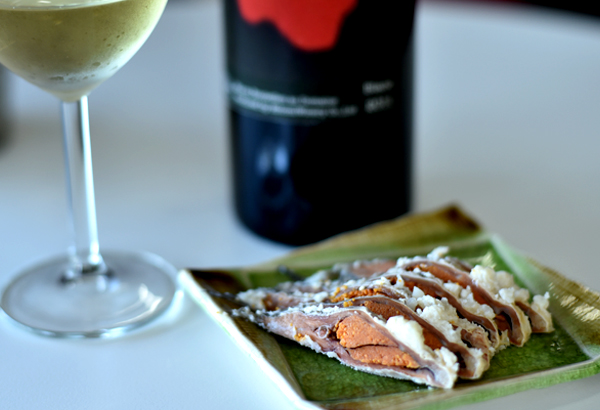 ④ With Wine
We supply various flavors of Funazushi by adjusting the fermentation condition. The mild flavor of Funazushi is good for white wine. These days, many women and wine lovers enjoy wine with Funazushi. It is said in the world that Funazushi is Japanese cheese. Foreign people have been interested in Funazushi little by little.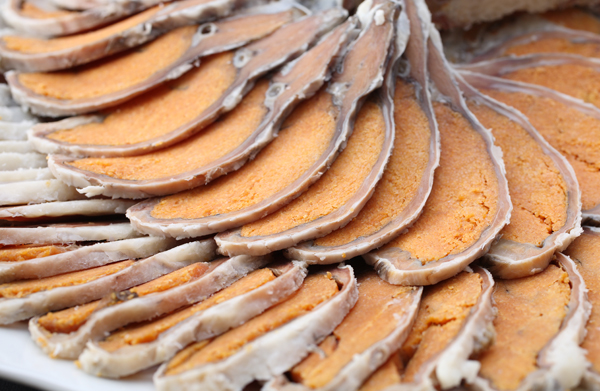 ⑤ Others
The people of Shiga Prefecture had eaten Funazushi among long times as one of the daily meals. Then, they have become a luxury food due to decrease of crucian carp since about 50 years. However, these days Funazushi have been reviewed as a special food with sake and wine. There are various styles of enjoying Funazushi, for example, modern sushi, grilled fish, soup and soon.
Frozen Storage before Slicing
By freezing Funazushi, you can slice them more easily. This method makes better texture of them.