About Funazushi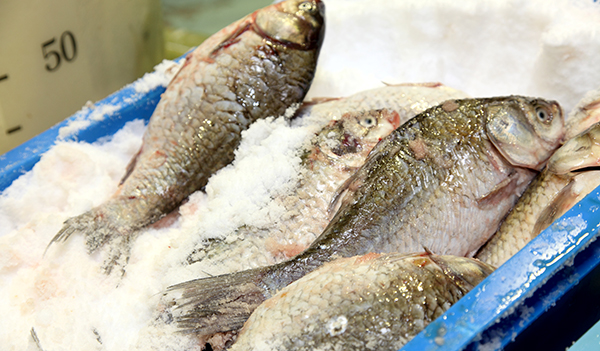 Funazushi, a kind of preserved foods called "Narezushi", is naturally fermented and pickled crucian carp with only rice and salt. Funazushi has been a special product of Shiga Prefecture since the Heian period and it had been conceded to the emperor in Kyoto. Of course, it also has been popular in the common people. Tastes, looks and manufacturing methods of Narezushi, it is said that origin of sushi, is quite different from the modern sushi. Funazushi has a special flavor by Lactic acid bacteria of rice. Through lactic acid fermentation, protein of crucian carp is decomposed into Amino acid. Amino acid generates the flavors that we enjoy by tasting Funazushi.
Effects in Health and Beauty
Funazushi is rich in minerals, vitamins B1 and calcium, and easy to eat because the ossicles are all decomposed and the spine has become soft by fermentation. It includes a lot of lactic acid bacteria, and improves the intestinal environment and care stomach; therefore it has been reviewed as a food with excellent effects in health and beauty.
How to Choose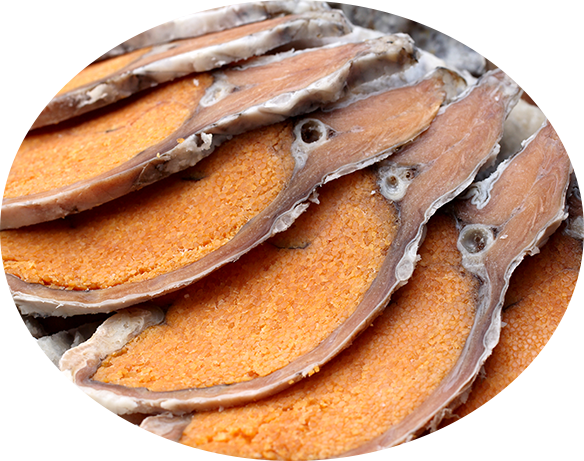 High-quality Funazushi has enough fat and looks beautiful, and a color of its flesh is like pink. Because products like this do not have bad smell and flavor, everyone can enjoy these.
Funazushi of Murai Suisan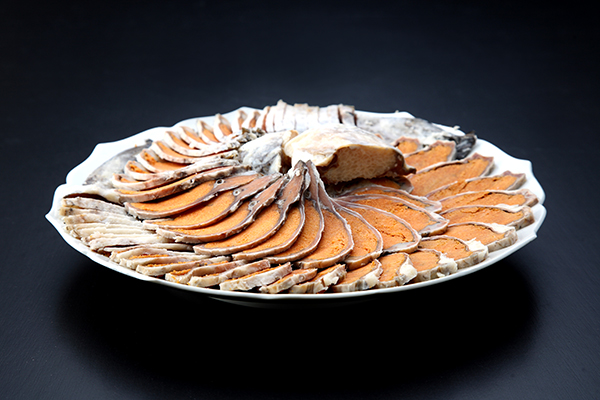 We use natural water from subsoil water of Suzuka Mountain among Mie Prefecture and Shiga Prefecture, and grow crucian carp by high-quality original feed. Let's enjoy our farmed fish that is delicious with enough fat and without bad smell. Our almost products are equal size. We improve the methods about fermentation process and period, and so we have various flavors of Funazushi. The products with mellow flavor and acidity are good with Japanese sake. The products having mild flavor and sweetness have good chemistry with white wine. If you want to know the details, please contact us.